Future Outreach Conferences and Seminars
Women in Data Science Santiago at UC
As part of the 2019 Stanford Women in Data Science (WiDS) conference, MiDaS is proud to host an event celebrating the women of statistics and data science in Santiago.
The WiDS initiative aims to inspire and educate data scientists worldwide, regardless of gender, and support women in the field. WiDS started as a conference at Stanford in November 2015. Now, WiDS includes a global conference, with 150+ regional events worldwide; a datathon, encouraging participants to hone their skills; and a podcast, featuring leaders in the field talking about their work, and their journeys.
We invite all women (and the men who want to support them) to join us for a day of conversation, connection, networking, training and awareness raising. Speakers include Industry leaders, shapeshifters and datapreneurs.
Date in Santiago: Monday 4th March 2019.
For more details please click here.
Past Outreach Conferences and Seminars
The Big Data Revolution in Biomedical Research
Asssociated to 'Congreso Furturo 2019', MiDaS was proud to host this event at the Catholic University of Chile. In this seminar, leading international researchers discussed the revolution that large data sets have generated in biomedical research for general public. The seminar took place on January 15th, 2019. The speakers included Professors Amy Herring of Duke University, Gerd Antes of Univefrsity of Freiburg, and Harris Lewin of University of California at Davis.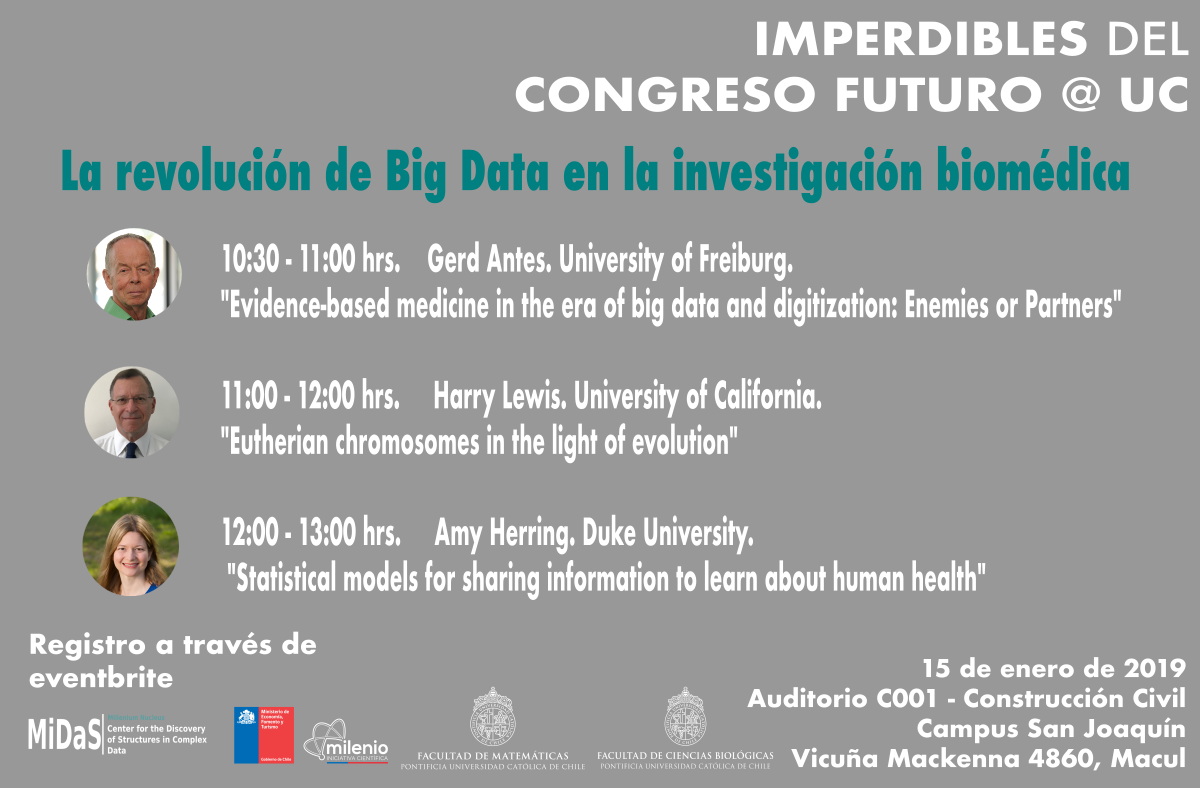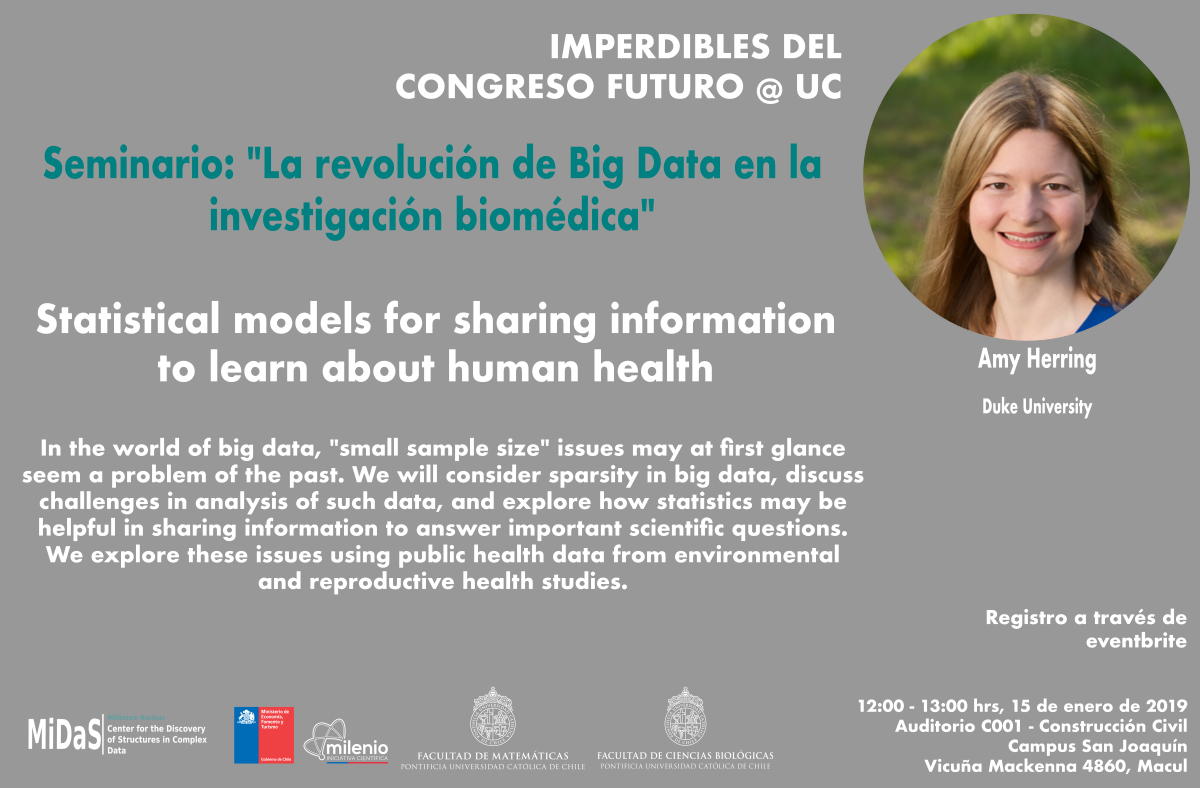 Big Data: The revolution of the information in Biomedical Research
MiDaS, along with the School of Medicine of the Catholic University of Chile, has co-organized this event at the Catholic University of Chile, where some researchers from MiDaS gave talks to illustrate how the research results obtained in our center can help researchers in Biomedical Sciences to obtain better conclusions. The event took placed on December 18th, 2018.