Conference venue
The 13th International Conference on Bayesian Nonparametrics will be held in Hotel Cumbres, Puerto Varas, Chile, on October 24-28, 2022.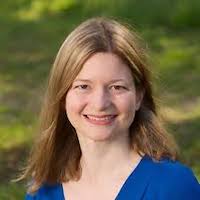 Abstract Submission
Abstracts must be submitted electronically via the submission form.
Abstracts received via fax, e-mail or received after the deadline will not be accepted and therefore will not be considered for the programme.
Attendees can apply for a contributed talk. Submission of a contributed talk title/abstracts is made via the online registration. The deadline for submitting a contributed talk title/abstract is February 1st, 2022. Decisions will be made by the Scientific Committee and are expected to be sent by March 15th, 2022.
Attendees can apply for a poster presentation. Submission of poster title/abstracts is made via the online registration. The deadline for submitting a poster title/abstract is February 1st, 2022.
Only the name of the presenting auhtor is required for submitting the abstract. Other authors can be inluded in the authors section of the form.
The abstract length is between 400 - 500 words.
The format for the posters is A0 portrait.
Registration
The Conference registration fees, in US dollars, are as follows:
| Type/Period | Early: 01/06 - 03/15 | Regular: 03/16 - 05/15 | Late: 05/16 - 06/25 |
| --- | --- | --- | --- |
| ISBA student | 200 | 300 | 400 |
| Student | 250 | 350 | 450 |
| ISBA member | 300 | 400 | 500 |
| Standard | 500 | 600 | 700 |
The registration fees include the welcome reception, refreshments at the poster sessions and coffee breaks. Please note that, in order to be eligible for the reduced fees, students need to upload a proof of their enrollment in an Undergraduate, MSc or PhD programme.
*** Cancellations/Substitutions: All fees are nonrefundable. Because of COVID-19, the nonrefundable registration fee paid by participants will be 80% refunded if registration is canceled by March 15, 2022. After March 15, no requests for refunds will be honored, though transferring registration to another person is allowed at no penalty. If the conference is cancelled because of COVID-19, the nonrefundable registration fee paid by participants will be 80% refunded.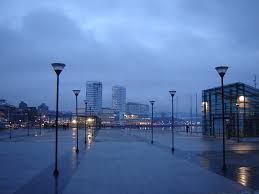 Local information
Time difference to London
Time zone GMT/UTC: -4 hours (+/- changes due to summertime/daylight saving).
Climate, weather
22ºC - 10ºC (72ºF - 50ºF) in January to 12ºC - 10ºC (53ºF - 50ºF) in July with most of the rain falling between May and August
Population
45,000 approximately.
Touristic information
Puerto Varas is a city in Southern Chile, in the Los Lagos (Lakes) Region, Llanquihue Province. With a great choice of open-air adventures, distinctive Chilean-German traditions, and a truly stunning natural setting, it is no wonder many visitors to southern Chile make a bee-line for Puerto Varas, an enchanting town with a sweeping lakeside promenade and magnificent views of the distant volcanoes from the shores of peaceful Lake Llanquihue.
For more touristic information please click here.
Getting there
By bus: There is very frequent minibus ($800 CLP as of Dec. 2015) service from Puerto Montt, as well as regular bus service from other cities. Tur-bus, Cruz del Sur, and Pullman offer overnight service from Santiago for a very reasonable price. Semi-cama seats lean back halfway, salon cama even more. Snack and breakfast included for a small fee.
By plane: The nearest airport is "El Tepual (IATA:PMC)" in Puerto Montt, about 30 km. from Puerto Varas, which has regular flights to Santiago, Punta Arenas, Balmaceda and other airports served by LATAM and Sky Airline. From the airport you can take a taxi for $20,000 CLP (cost as per Dec. 2015) directly into Puerto Varas or you can take a bus (Andrés Tour) from the airport to the main bus terminal in Puerto Montt for $2,500 CLP (cost as per Dec. 2015). The desk to book a Taxi or the bus to Puerto Montt is located in the baggage claim area. A more economic route to Puerto Varas from the airport (compared to the taxi) would be to take the Andean Tour bus from the airport to Puerto Montt and from the bus terminal take a Micro-bus to Puerto Varas for an additional $800 CLP (cost as per Dec. 2015). Other transfer option is Survip , they offer private taxis, from $15.000 CLP, (cost as per Ago. 2017) www.survip.cl.
By train: There is a railroad station in Puerto Varas with daily trains running north to Victoria and 13 other cities in between, as well as Puerto Montt to the south. There is also an additional daily train between Osorno and Puerto Montt.
Other: You can take the Lake Crossing from Bariloche, Argentina. This is generally done via a tour agency and generally costs between $250-300.
Get around
The city is pretty compact and walkable. Buses also leaves from Del Salvador to take passengers down to the southern part of the town. Buses to Frutillar depart from Gramado and San Bernardo. Buses to Enseneda depart from Walker Martinez and San Bernardo. Buses to Puerto Montt depart from Del Salvador near Santa Isabel supermarket. The first two can also be acessed at Del Salvador. The Colectivos and Minibuses regularly depart also from there (400-500 CLP around Town).